Humans have been living together since the dawn of time. But it's only in the last few years that the term 'coliving' has started popping up everywhere.
In many of the world's big metropolises, competitive real estate markets and sky-high rent prices in urban areas make living alone feel unattainable for many. Melbourne is certainly no exception. As millennials and Gen Z struggle to find affordable accommodation, the demand for alternative types of housing keeps growing.
This is the niche that coliving is filling. Beyond just bringing together a wide variety of urban dwellers under one roof, coliving is not just about providing shared living spaces, but also about sharing interests and values such as openness and collaboration. Together Co-Living is the epitome of that.
In today's shared economy where coworking and ridesharing are rising in popularity, coliving is the ideal solution for those who want to live stress-free and be a part of a like-minded community while avoiding the headaches of the real estate market. Coliving allows anyone, from students and young professionals to millennials and baby boomers, to easily move to a new city. Thanks to coliving, finding a place to live doesn't have to be so daunting, even when you are new in town. Reflecting the desires of people today – coliving not only puts a roof over your head, but also helps you save big, make new friends and integrate your new neighbourhood seamlessly.
Here's everything you need to know about this modern form of communal living that's definitely here to stay.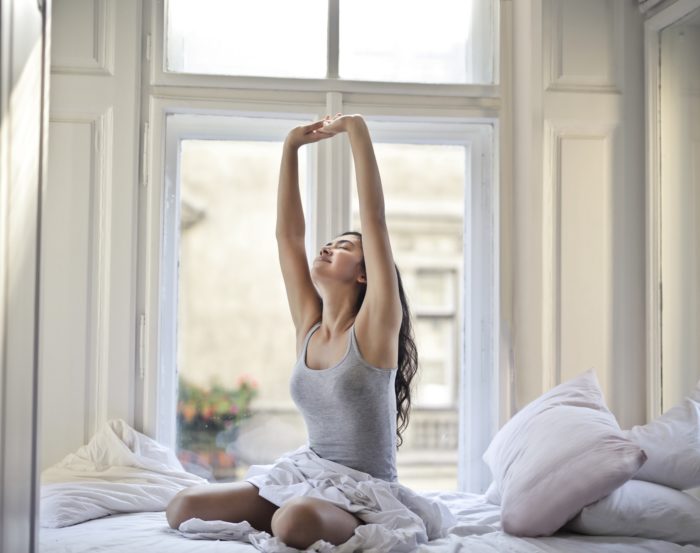 What exactly does it entail?
In a nutshell, coliving is a term that describes a modern form of communal living in which residents get a private bedroom in a furnished housing complex, with shared common areas. This type of housing arrangement has been growing in popularity within major global cities, as a means of affordable living for students, workers, digital nomads, or individuals relocating. Unlike traditional apartments, it often entails short-term or flexible rental terms, as well as perks such as all-inclusive amenities and utilities, cleaning services, professionally furnished common areas, leisure facilities and a genuine sense of community.
At Together Co-Living, we've decked out our space with modern furniture, clean lines and bright pops of colour to maximize openness and coziness. So, you don't have to worry about living in a space that looks like a model home. Of course, residents are free to bring their own personal belongings to liven up their bedroom space and make it feel even more like home. But all the essentials such as bedding and towels are on us.
Laundry rooms, communal kitchens, a heated outdoor swimming pool, co-working spaces, gardens, sport courts, a gym and a restaurant are some of the shared facilities that Together Co-Living offers its tenants. In this community living concept, like-minded people enjoy private en-suite bedrooms and take part in residents-exclusive events to get together and socialise, which provides an atmosphere for sharing ideas, knowledge and experiences. More than a trending housing model, it's a true way of life, with an emphasis on beautiful design, community and convenience.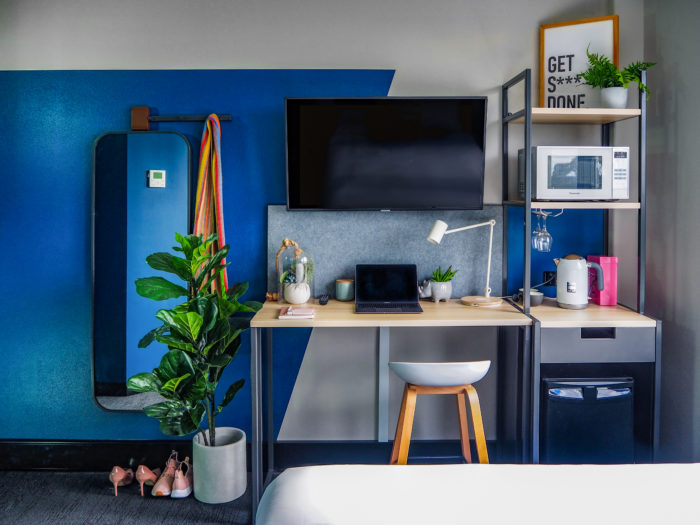 You might be surprised how smooth communal life can be when someone else does all the admin and takes care of furnishing and cleaning the space. That's right – at Together Co-Living, we take care of all those little details. That means less time spent faffing on chores, more time spent doing the things you love. This convenient 'plug-in-and-play' style of accommodation leverages modern technology via our G App, which allows you to pay your bills, chat with your neighbours or contact us, to effortlessly resolve all admin matters at the tap of a finger. Everything is encompassed in one fee, which means you're getting much more than just a room:
Wi-Fi
All Utilities (water, gas, and electric)
Cleaning Services
Maintenance Fees
Room and Furnishings
Household Essentials
Shared Communal areas (kitchenettes, living space, laundry rooms etc.)
Access to outdoor and indoor facilities (gym, pool, co-working, restaurant etc.)
Access to community events (over 20 per month!)
Essentially, Together Co-Living is designed to offer the perfect blend of community and independence and bring you all the benefits of communal living while eliminating the pain points of living with roommates. When you need quiet time, you have a private space to retreat to. When you're in the mood for socializing, you have state-of-the-art amenities and a vibrant community available to work together, hang out, or hit up one of the free community events (think yoga classes, workshops, game nights, foodie gatherings…). It's the best of both worlds!
Through smart architectural design, community event planning, and resident support, Together Co-Living aims to make stylish living affordable for all types of residents all while creating new, diverse opportunities and a strong community. It's no surprise that so many Together Co-Living members end up becoming fast friends. You won't just be living together and sharing space – you'll be part of something larger. Still wondering whether coliving is right for you? Check out our article about the full benefits of coliving.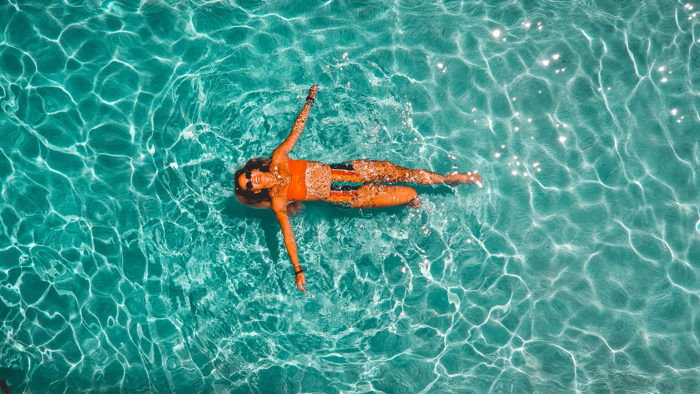 Together Co-Living offers private rooms that actually feel like home, in a large co-living space with amazing facilities as well as the best community to share them with. Find your next home at Together Co-Living. Our launching offer starts from just $308 per week!