Melbourne has so much to offer but while you're here, don't forget to get out into the state of Victoria and check out the amazing countryside, architecture, culture and beaches it has to offer. Here's our list of all the must-see regions of Victoria you can explore in just one day! Road trip lovers, this one's for you.
Daylesford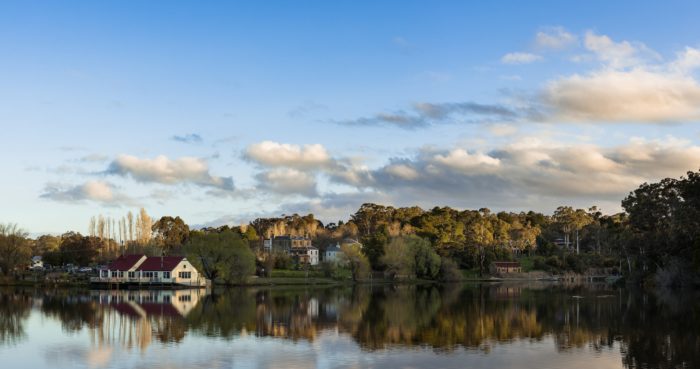 Located about an hour and a half drive from Together Co-Living, Daylesford is most of the most idyllic country towns in Victoria and one of the best day trips you can take from Melbourne.
Head to Daylesford in the morning and grab breakfast at either Cliffy's or Pancho, then head towards the lake and enjoy the green landscapes. In the summer, be sure to remember your swimming gear and go for a dip in the lake.
Look around Daylesford high street at cute boutique stores, and don't miss The Convent. If you're feeling like something extra special and want to pamper yourself, you can visit one of the spas for a soak in the hot springs.
Great Ocean Road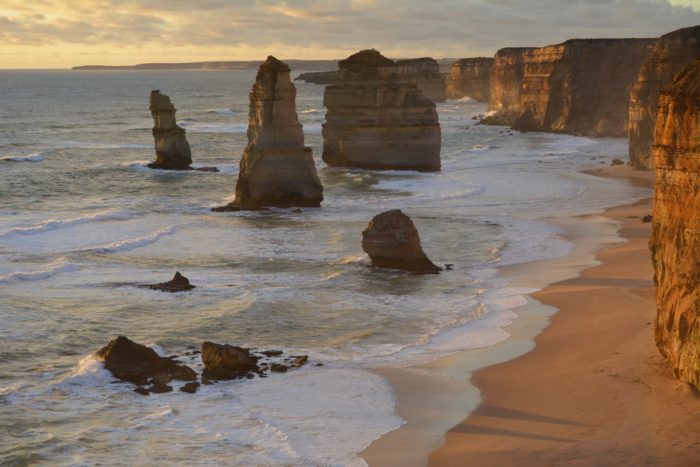 You could spend 3 days driving along the Great Ocean Road and seeing all the sights, but if you only have time for a day trip, we'd recommend going from Melbourne to 12 Apostles.
Driving along the scenic route of the Great Ocean Road will take about 5 hours from Melbourne, however once you're in Torquay (about 2 hours) you'll see all the incredible sights along the way.
You'll see the legendary surf beaches in Torquay, Waterfalls in Lorne, Koalas in Otway National Park and end the route at picturesque 12 Apostles.
Skip the scenic route on your way back, and you should be back in Melbourne in about 3 hours.
If you're not keen to drive, you can book a day tour for about $130, which includes all the stops and even lunch!
Yarra Valley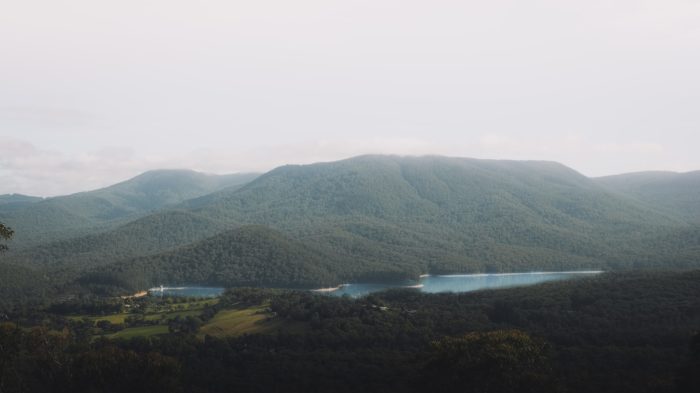 The Yarra Valley is not only a renowned wine region, but it's also home to some of Australia's most gourmet produce, including vegetables, cured meats, cheeses, chocolates, and more.
To make the most of your day trip from Melbourne, we'd recommend booking a wine tour using a Viator service. Tours range from $100- $200 and include a whole day of wine tasting (normally hitting about 5 wineries) plus some include extras like lunch and visits to cheese or chocolate factories.
The Yarra Valley is only an hour's drive from Together Co-Living, so if you're not into wine we'd still recommend a day trip there to take in the beautiful landscapes, see some Australian wildlife and check out the amazing restaurants, cheese shops, and of course the Yarra Valley Chocolaterie & Ice Creamery.
Mornington Peninsular
The peninsular has everything: rolling hills, stunning beaches, and it's a wine region too! You'll never be short of things to do. Take the train to Mornington via Frankston and look around the towns, seaside shops, cafes, and restaurants.
Or rent a car and drive down the coastline hitting Mount Eliza, Mornington, and Mount Martha along the way to Portsea right at the end.
The Peninsular is also home to the hot springs, which we'd recommend taking a whole day to enjoy properly.
If you're a movie buff, finish off your day trip at the Dromana drive-in cinema. It will take you back in time with the American-style diner and cinema that's been open since 1961.
Bendigo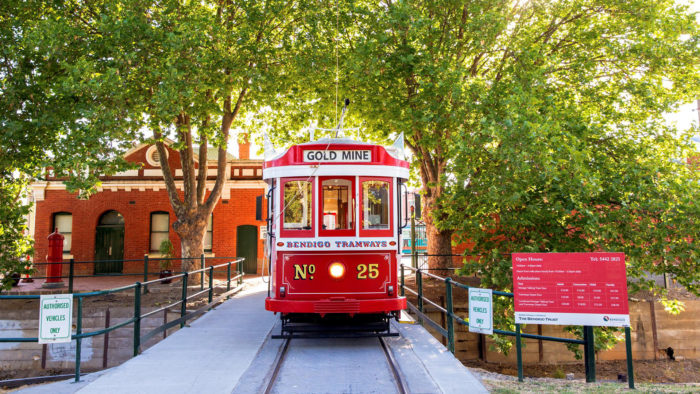 If you don't drive, a day trip to Bendigo is a great option! The train from Southern Cross station takes two hours, and you get great views of Victoria's countryside along the way.
Once you arrive in Bendigo, head to the Bendigo Art Gallery to check out the latest exhibition and explore the green parks that surround it. If you're keen to learn about Bendigo's history as a gold mining town, you can get a real-life tour of a gold mine via the Central Deborah Gold Mine. It allows visitors to go 61m underground and venture through the tunnels.
Bendigo is also home to so many independent cafes, rustic bakeries, quaint bistros, charming restaurants and old-fashioned pubs so you'll want to make the most of this day trip to stop and have a meal or a drink.
If you're driving, stop at The Mill in Castlemaine along the way, you can't miss the epic vintage bazaar there!
So there you have it – step outside the city limits and explore the surroundings with our top picks of the amazing road trips and day trips you can take from Melbourne.