In our global economy, things routinely travel around the world to get to us. Whether it be because of the carbon pollution connected with travel, or the fact that oil is in limited supply, many of us are increasingly seeking to make a difference by changing our consumption habits and buying more local. Supporting regional food businesses generally means less energy, emissions, and food miles. Adopting the "locavore" lifestyle or eating more locally-grown food is one way in which we can play a role in being more ecologically responsible and sustainable. Not only can it be beneficial to both the environment and our health, but it also supports the local community directly.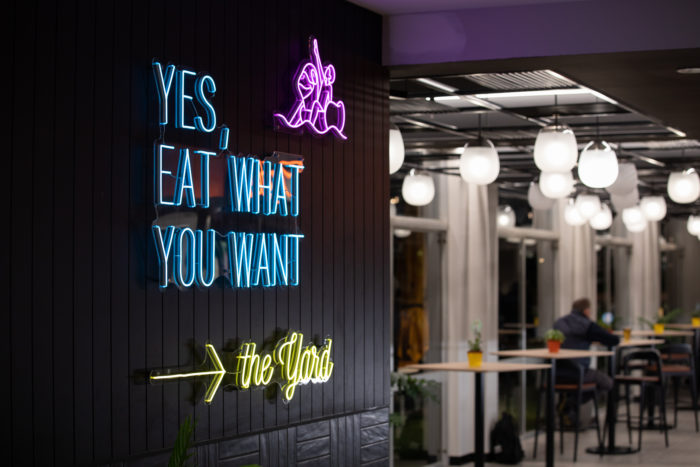 What's more, locally grown produce is usually fresher and tastier. By eating with the seasons, we are eating foods when they are at their most flavoursome, abundant, and least expensive. It just makes sense! Buying locally produced food and drinks also allows us to get to know their story. Whether it's the awesome artisan baker who brings us fresh bread (we get ours from Brasserie bread), or the winemakers who supply our house red, knowing part of the story behind what we eat and drink is an integral part of enjoying a meal.
Given that eating local is for everyone, here are some ideas on how to get started with small steps:
First up, simply buy more Australian grown produce or products, rather than imported.
Become familiar with foods that are grown or produced locally and what time of the year they are available. Seasonality is key!
Support local businesses! Look for farmers markets, community gardens, food co-operatives and community eateries. Supporting farmers and producers directly is putting money back into the local community. For instance, we source all our meats from the family-owned Tip Top Butchers , who pride themselves on being Victoria's leading suppliers of premium quality meats.
Choose less processed foods. Generally, the more processed a food is, the more energy and water it requires in the production process. Replace junk food with fresh produce. Keep your eyes peeled for our fresh fruit market where you can grab a piece of fruit for free! We get them from Simon George & Sons, a sustainable family business that supplies us all our fresh fruits and vegetables.
If you're partial to a drink, whether it's a glass of vino or a good brew, purchase locally-made alcohol with the lowest food miles possible. At The Yard, we're proud to have some awesome drinks partners:

Our house wine comes from De Bortoli, a family of winemakers who pride themselves on sustainability and believe that great wine begins in the vineyard and should reflect the region where the grapes are grown.

Last but certainly not least, our coffee comes from DC Coffee – these specialty coffee roasters are all about creativity, individuality and making great coffee accessible to all.
So there you have it: local, real food doesn't just taste better, but is also more nutritious, reduces food miles, keeps local producers in business, therefore positively impacting your health, your community and the environment. There are so many benefits and reasons to support your local eateries; so do yourself a favour and make the most of the amazing offers we have at The Yard, our neighbourhood restaurant in the heart of Preston. With deals this good, there's no excuse not to indulge in everyday goodness. Check out the weekly lineup, you're bound to find what you're craving for:
Happiest of Hours – Daily, 4-6PM (selected glass of wine for $5, schooner of beer for $8)
$1 Wings – Daily, 4-6PM
$15 Cheesy Pizza– Mondays, 11:30am onwards
$27 Steak & Fries – Wednesdays, 11:30am onwards
$18 Curry of the Day – Fridays, 11:30am onwards
$22 Sunday Roast – Sunday, 11:30am onwards
Find out more here.