As tempting as it may be to escape up the East Coast during winter in Melbourne, Winter in Melbourne doesn't have to be dull and dreary. Let us convince you to stay here and enjoy all the fun activities you can do in Melbourne during the colder months! Here are some of our top picks.
Winter Night Market at Queen Victoria Market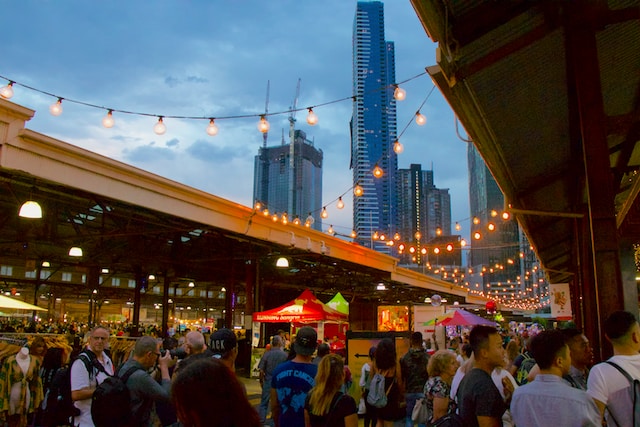 Embrace the festive spirit at the Winter Night Market, held at the historic Queen Victoria Market every Wednesday night.
A must-visit for anyone in Melbourne during the winter months, this market comes alive with twinkling lights, live entertainment from roving performers, and a plethora of food stalls serving up delicious heart-warming treats. Indulge in hearty soups, mulled wine, and an assortment of international cuisine while browsing through unique crafts, fashion, and artisanal products.
Open every Wednesday
7 June – 30 August, 5pm – 10pm
Attend a Winter Festival
Melbourne is home to several winter festivals, including the Melbourne International Jazz Festival and the Melbourne Winter Masterpieces exhibition. These events offer a range of entertainment, including live music, art exhibitions, and cultural performances.
This year, you can also experience the sensational return of RISING festival! Discover Melbourne's best artists and creators in visual art, installations, musical performances, and more.
RISING festival runs from 7 June – 18 June (see program)

Go Ice Skating
Ice skating is a classic winter activity that is perfect for people of all ages. Melbourne has several ice skating rinks, including the O'Brien Icehouse in Docklands and the Medibank Icehouse in Melbourne CBD. You can hire skates and take to the ice for a fun-filled afternoon or evening.
As well as all that, the Birrarung Marr has opened an outdoor ice-skating rink with a stunning city skyline view. After skating warm up around the fire pits, tuck into delicious food and sip on some hot drinks.
The Rink is open 1 June — Sat 8 July (booking is required)
Take a cooking class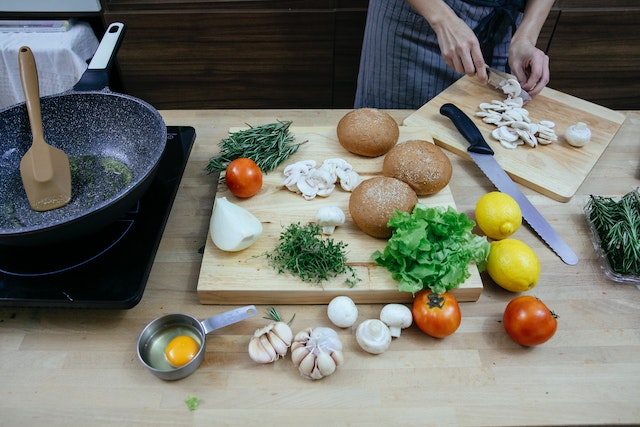 Warm up your winter with a cooking class, where you can learn to create delectable dishes that will delight your taste buds and Melbourne has so many to choose from. Just 10 minutes on the tram from Together Co-Living, Free to Feed is a social enterprise offering employment opportunities for refugees, and asylum seekers who love to cook and share their food knowledge. You can choose from a range of heartfelt and unique cooking classes such as Persian, Egyptian, Vietnamese to Colombian!
Explore an exhibition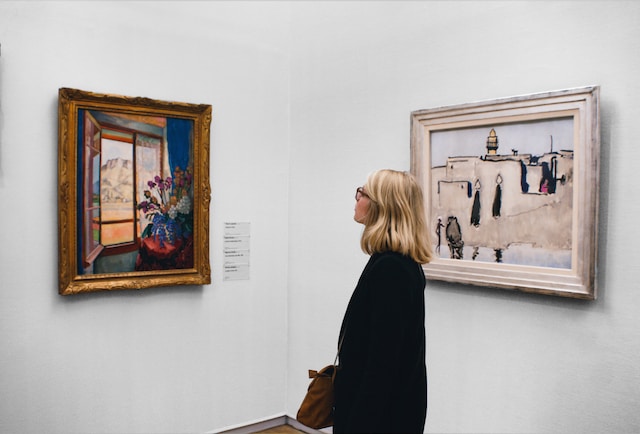 A great way to escape the cold is to visit Melbourne's galleries and museums. They offer a haven of cultural treasures to explore. ACMI presents "Goddess: Power, Glamour, Rebellion," a celebration of iconic women in cinema. At Melbourne Museum, delve into "Sutr Santati: Then. Now. Next.," showcasing 75 hand-woven textiles by Indian designers. For an astronomical adventure, head to Scienceworks and immerse yourself in the wonders of the solar system at the Planetarium, with daily showings and Fulldome Flicks on Saturdays.
Slurp up some ramen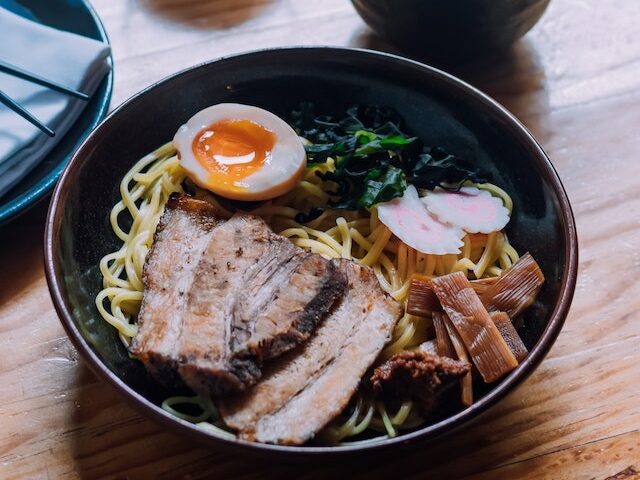 Ramen is the perfect remedy for the chilly weather in Melbourne. From cosy hole-in-the-wall establishments to trendy noodle bars, Melbourne offers a tantalising selection of ramen eateries that will warm your soul and tantalise your taste buds. We'd recommend Shop Ramen in Preston & Fitzroy, Shu Jinko in the CBD (open 24 hours), Hakata Gensuke in Carlton & Gomi Boys in Brunswick.
Explore the City's Laneways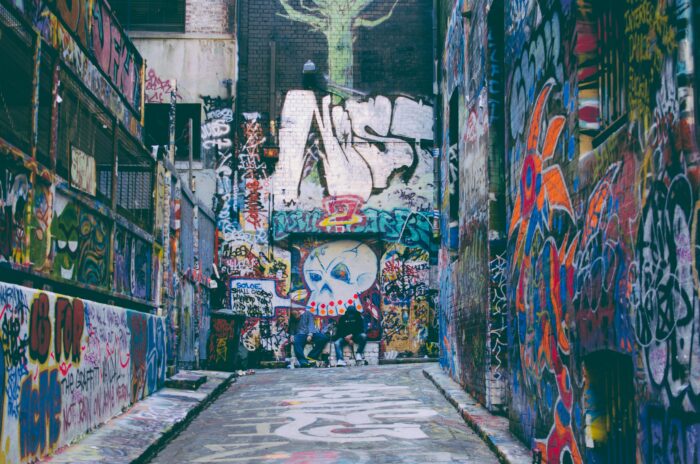 Melbourne's laneways are a hub of activity all year round, but they take on a special charm during the winter months. You can explore the city's hidden gems, including street art, boutique shops, and cozy cafes. Some of the best laneways to explore include Hosier Lane, Degraves Street, and Centre Place.
Visit the Hot Springs
If you're looking for a way to warm up during the colder months, the Peninsula Hot Springs are a perfect choice. Located just outside Melbourne, the hot springs offer a range of thermal pools, saunas, and spa treatments. You can soak in the warm waters and take in the stunning views of the surrounding countryside.
Melbourne has plenty of fun activities to enjoy during the winter months. Whether you're looking for a cozy cafe to warm up in or an adrenaline-fueled ice skating session, there's something for everyone. So, grab your coat, scarf, and gloves, and get ready to enjoy all that Melbourne has to offer.