Now that you understand what coliving is all about, your interest has been piqued and perhaps you've started wondering if co-living could be the right choice for you. There are obvious advantages to a coliving setup, which we will break down for you.
Searching for a new home can be overwhelming, we get it. Choosing a location and figuring out how much you can reasonably spend on rent takes time and energy. That's why coliving has become a popular alternative to traditional housing options for renters looking to save money and become part of a community. So, if you're looking for the affordability and sense of community that comes with a share house, but don't want to deal with the up-front costs of leasing and furnishing an entire home, not to mention finding responsible roommates to fill it, coliving can offer you the best of both worlds.
If you're wondered if it could be right for you, here are some of the biggest benefits to consider.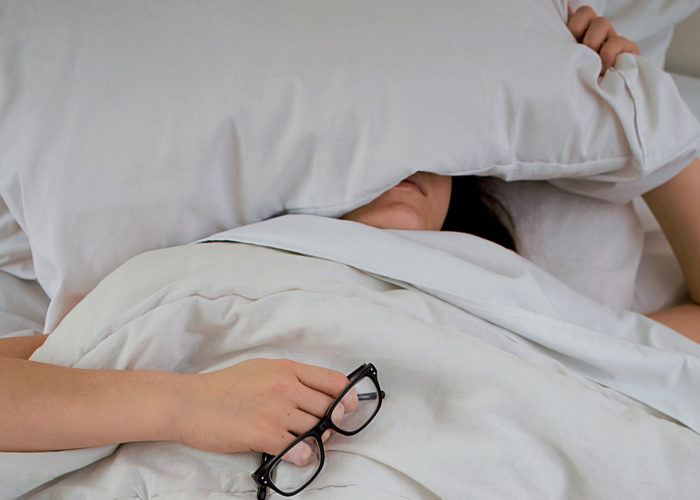 Ease & Affordability
Living in a big city can be expensive…between rent, security deposits, broker fees, new furniture and kitchen supplies, the cost of renting a new apartment on your own can be quite a hard hit to your wallet. But coliving gives you more bang for your buck! You would be hard-pressed to beat the affordability that coliving offers. It makes for the perfect housing solution for savvy renters looking for convenience as it's fully furnished with an all-inclusive single rent payment. What's more, you can easily stay on top of things through the G App, a residents-exclusive application that allows you to chat with the community, pay your bill or buy additional services. That means you don't have to worry about setting up utilities or paying several bills for essentials like Wi-Fi, gas, electricity. Not only that, but you also won't have to buy your own couch or Wi-Fi router and you can rack up sweet savings on gym and pool memberships! Your room is move-in ready with a host of facilities at your doorstep, all there's left for you to do is decorate it as you wish to make it feel like home. Leave the home administration to us, so you can spend more time on the things you love.
No Roommate Conflicts
It's undeniable that in a traditional shared living set up, there are more things to potentially argue about, such as late payments and lack of tidiness. No one likes the financial liability of roommates. Not only does it create friction and make for a tense environment, but it can even cause renters to break their lease early. But the good thing is that coliving removes these problems. At Together Co-Living, you're just responsible for paying your own individual room rent and someone else is handling the cleaning, so you can save time to do the things you love and avoid any arguments about whose turn it is to do the dishes. Basically, coliving is the perfect solution for someone who enjoys the social aspect of communal living, minus the conflicts. Gone are the days of paying for utilities upfront and then having to pester your flatmates to reimburse you, since utilities and rent are included in one payment.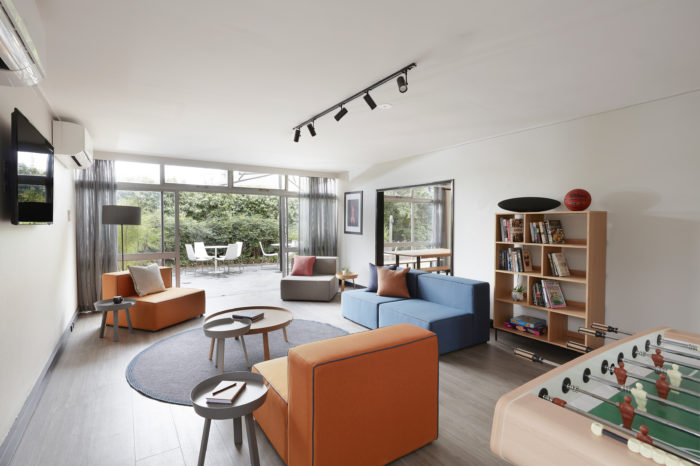 Living With Like-minded Individuals & Growing in a Global Environment
We all know that making new friends as an adult can be hard. Worried about feeling lonely while living alone? New to Melbourne and don't know anyone yet? Don't fret, as coliving comes with a built-in community so you'll never feel isolated.
Here at Together Co-Living, your experience will be enriched by the exposure to a unique mix of residents of different nationalities and cultures. If you're interested in expanding your community in the city—coliving offers a chance to meet new people outside of your usual environment, be it your workplace or educational institution that you attend.
Beyond being a place of residence, Together Co-Living almost serves as a friend matchmaking service! Indeed, most of the residents have similar values and interests and belong to close age groups, so there's always something to talk about and bond over. The community members are always there to mingle, lend a helping hand and talk about each other's days. With private bedrooms and shared living spaces, you can socialize when you want to, and be alone when you don't. Not to mention, you are always invited to the 20+ events that are hosted every month, where you are guaranteed to make new connections and form lifelong bonds.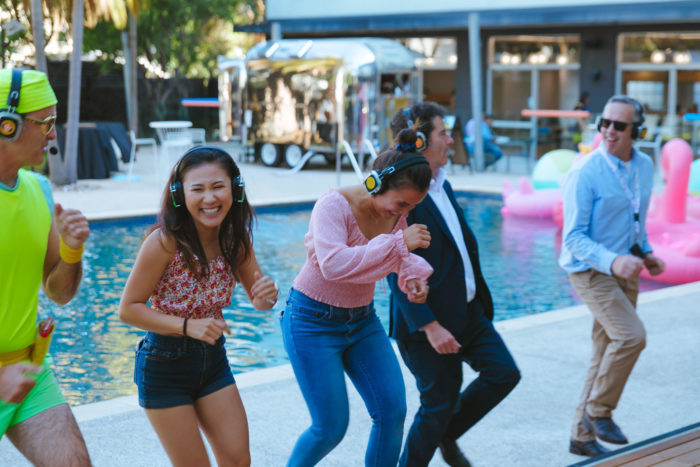 Knowledge Sharing & Networking
Being immersed in such a diverse community of people provides an opportunity to establish synergies, learn and improve from one another by exchanging new ideas from different points of views and professional backgrounds. The environment is conceived and equipped to encourage creativity, innovation, and teamwork. At Together Co-Living, it's easy to get to know people, make new contacts and find new business opportunities. The co-working spaces and meeting rooms offer the ideal setting to foster professional cooperation and create passion projects that are collaborative.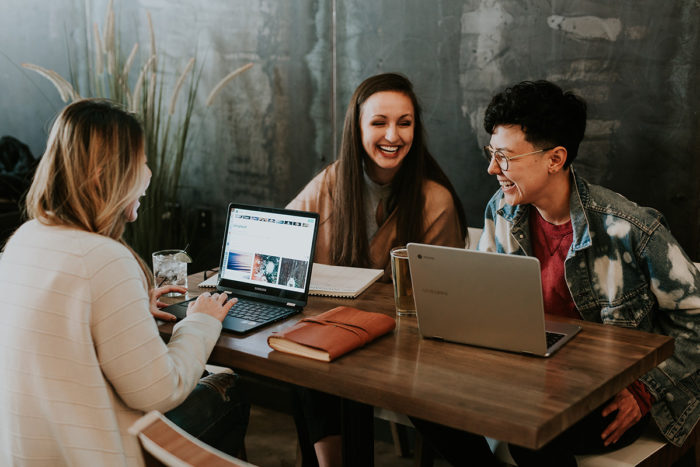 Flexibility
If you're not ready to commit to a long-term lease and be tied down by everything that goes along with it – i.e. buying furniture and home appliances for a place you may only live in for a short while, coliving offers a flexible alternative, with the option of shorter leases. Together Co-Living is a great option if you're new to the city and want to explore the neighbourhood at your own pace before choosing where to settle down for the long term. When you do leave, you don't have to worry about compromising anyone else's living situation (or furniture!), since each resident is on their own contract and has their own private room.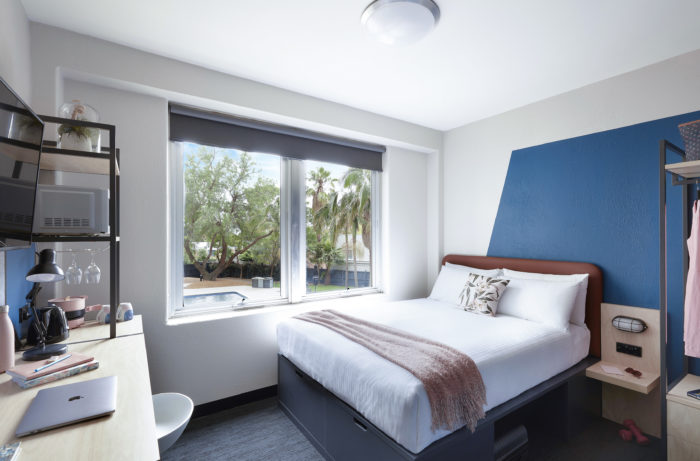 Living Lighter
Those of you who are looking to adopt a more sustainable, minimalist lifestyle will find that coliving suits your needs perfectly. A major benefit of moving into a fully furnished co-living space is the ability to live light and not burden yourself with too many material belongings. Instead of buying various home goods and appliances that you'll have to get rid of or sell if you move, Together Co-Living already provides all the essentials, so you can just bring your personal touches and favorite items to your room, saving money for what really matters. For living your life with purpose. For living more collectively, with less stuff, to focus on pursuing your passions and a life of meaning.
Together Co-Living offers private rooms that actually feel like home, in a large coliving space with amazing facilities as well as the best community to share them with. Find your next home at Together Co-Living. Our launching offer starts from just $308 per week!