Do you ever feel like your workweek just zooms by, and you don't have time for anything else? It's a common feeling, but there are ways to make the most of your time outside of work, especially during the weekdays.
Instead of scrolling mindlessly for hours on social media, why not try to implement some of our tips to help you break up the week, feel more fulfilled by the end of the weekend and avoid those Sunday scaries!

Socialise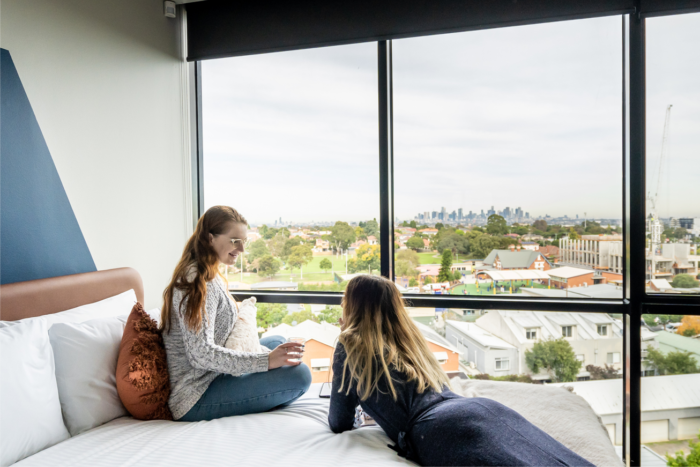 Mid-week hangs can really help with breaking up the week. Melbourne has so many mid-week activities to offer, so if you're not too tired, why not go out for dinner and check out what's happening in town?
Or if you'd rather stay in, you can also keep it more low-key and just have a friend over, order some food and watch a film. Not only will it give you something to look forward to, but socialising with a friend will help take your mind off your 9-5.
Together Co-Living has some great spaces for this, you can get something to eat in The Yard, play some foosball, or borrow some of our board games.
Don't forget to check out our monthly calendar of events, with loads of opportunities to meet some new people and maybe try something new as well!

Relax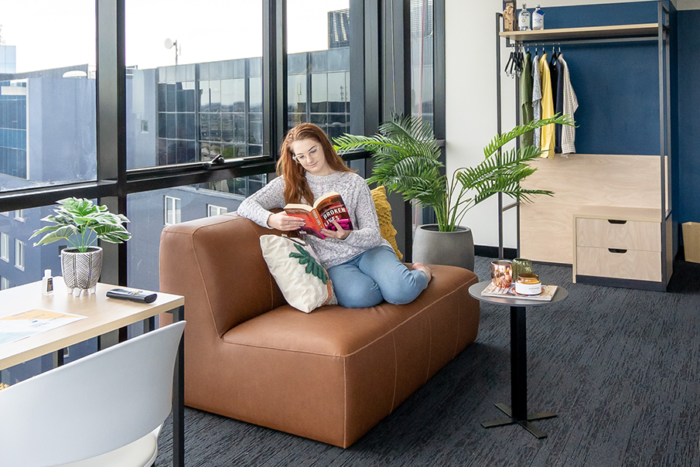 We're sorry to state the obvious but scrolling through social media doesn't count as relaxing. By relaxing, we mean dedicating some time to looking after your mind and body to really help you feel recharged.
Try some meditation, starting with just 2-5 minutes and then increasing to 10, 20 and 30 minutes. Regular meditation can help reduce stress and anxiety, enhances self-awareness, and improves sleep. If you're not sure where to start, try an app like Headspace or a meditation podcast (there are heaps on Spotify).
Another good way to help switch off your brain after a long day is journaling. Writing down all your thoughts from that day can help you switch off and then enjoy your evening. Even just taking a few short notes when you're finished working in your notes app can help release the stress of the day.
If you love sitting down to a good movie or series, why not try a book instead to reduce your screen time? Lay down and get invested in a good novel or read something non-fiction. Compared to watching hours of TV, reading a book can help calm your nerves while also being distracting to help you shut off from your day. If you're not one for reading, then why not try lying down on your bed and listening to a good audiobook instead.
Finally, connecting with nature can be a great way to relax, go to your local park and have a walk around, or even just sit on the grass and enjoy the sounds and smells. You can even go and sit by the pool at The Yard if you don't want to travel too far. On a nice day, this can get you out of your head and really make the most of your downtime.

Productive Self-Care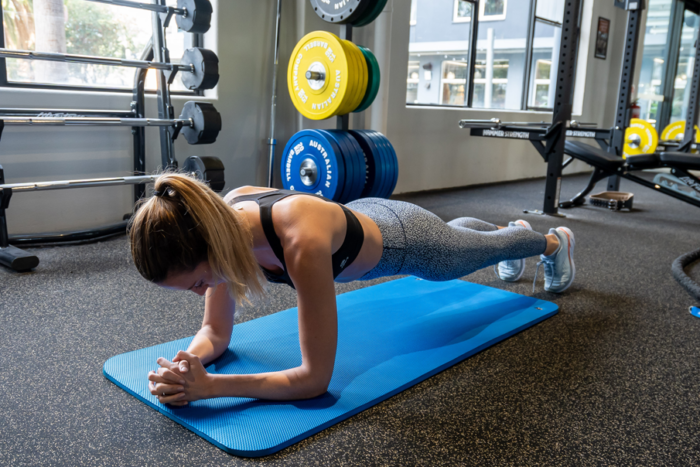 If you're someone who feels like you always need to be busy, then try some activities that are productive but also nourishing to your mind and body. And the best part is these activities can be done by yourself or with friends depending on your mood.
Anything artistic like painting, drawing, crafting, colouring, collaging, sewing, knitting
Challenge yourself to try a new recipe or do some baking
Head down to the gym for a work-out or do some yoga
Go for a swim in the pool
Go for a walk
Give yourself a facial
Start planning a holiday or trip
Put on some music and clean your apartment
Learn a new language
Make a playlist
Organise a messy wardrobe or drawer
We hope these ideas can help you transform your post-work routine from mundane to fulfilling. With a little effort and intentionality, you can create an evening routine that leaves you feeling rejuvenated, inspired, and ready to take on whatever comes your way.